For Children
Rhyme Time (0 to 4 years)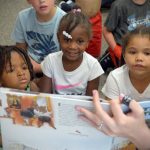 Tuesday 11.00am – 11.30am
Fun, interactive nursery rhymes and songs for babies and toddlers.
Story Time (4 to 7 years)
Saturday 11.00am – 12.00pm
Listen to a story followed by an arts and crafts activity.
Homework Help (5 to 11 years)
Thursday 5.00pm – 6.00pm


Homework help sessions are a great place to learn how to use the library to help with homework projects. We have a reference-only collection of non-fiction books to help with homework for Key Stage 1 and Key Stage 2 of the National Curriculum. Children can also get three free prints (up to two can be in colour) every day for homework. No excuses for not handing your work in on time!
For Adults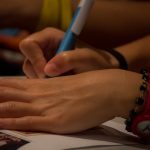 WriteAway creative writing group
Last Thursday of the month 1.30pm – 3.30pm
Cheylesmore Reading Group
Second Friday of the month 10.00am – 11.00am
Cheylesmore Poetry Group – new group starting 17 November 2017
Third Friday of the month 10.00am – 11.00am
Computer Help Drop in
Saturday 10.00am – 11.00am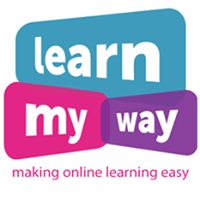 Our Computer Help sessions use Learn My Way which has free online courses helping beginners to develop digital skills. It's quick and easy to sign up and you can access the website from anywhere. Booking is required to be sure of a place. Our volunteers will be on hand to help you set up an account and answer questions.
Knit and Crochet Group

Saturday fortnightly 1.30pm – 3.30pm
Learn how to knit and crochet. No experience required. Equipment and materials provided.
Weekly events calendar
Tuesdays
11.00am – 11.30am, Rhyme Time (0 to 4 years)
Thursdays
1.30pm – 3.30pm, (last Thursday of the month) WriteAway creative writing group
5.00pm – 6.00pm, Homework Help (5 to 11 years)
Fridays
10.00am – 11.00am, (second Friday of the month) Cheylesmore Reading Group
10.00am – 11.00am, (third Friday of the month) Cheylesmore Poetry Group
Saturdays
10.00am – 11.00am, Computer Help Drop in
11.00am – 12.00pm, Story Time (4 to 7 years)
1.30pm – 3.30pm, (fortnightly) Knit and Crochet Group