ABOUT US
We are a community local and city wide complex located in the heart of Cheylesmore with a focus on recreation, social & education. We are the home of Cheylesmore Community Library, C3 Coffee Shop, Cheylesmore Music School and many user groups. You can find our main entrance off Arundel Road. See you soon!
ROOM BOOKINGS
Situated in a historic Coventry war hostel, now Cheylesmore Community Centre offers a unique opportunity for artists, event planners and local businesses to create memorable events. Offering over 10 versatile spaces. We have an assortment of rooms with some over 11 meter high ceilings throughout. Our spaces are well equipped with amenities. Finding the ideal location for any type of meeting, conference and event should be easy. Whether you're looking to host a small one-to-one meeting or larger conferences and events, we are able to cater the needs of our client's requirements allowing you to host your event worry-free. At Cheylesmore Community Centre you'll be guaranteed attentive service from our dedicated team.
Amenities: 
Free Wifi – Free parking available – Disabled access – Kitchen – Air Conditioning – Full Length Mirrors – Public transport
C3 Cafe
The best coffee in Cheylesmore
C3 Coffee is an exciting local coffee shop! Located in Cheylesmore Community Centre, Coventry, our main visions concern only one thing: to bless the local community. We are passionate about serving high quality for a low price.
In order to serve the best cup for you, we decided to partner up with St Martin's Coffee Roasters who are passionate about building relationships, share their knowledge about coffee and helping others succeed. Making sure that every cup of coffee has character, complex flavour profiles and consistency enabling the true flavour profile of the coffee to be enjoyed.
LIBRARY
"Today a reader, tomorrow a leader"
Cheylesmore Community Library is Coventry's first entirely community-led and volunteer-run library. Coventry City Council has arranged with Cheylesmore Community Association to run the library from September 2017.
The library is located in Cheylesmore Community Centre. Books and IT facilities are provided by the Council and the library is linked to the Council's online library catalogue. We have thousands of books and offer a range of activities for children and adults. Do come in and say hello to our resident teddy bear – Charles More.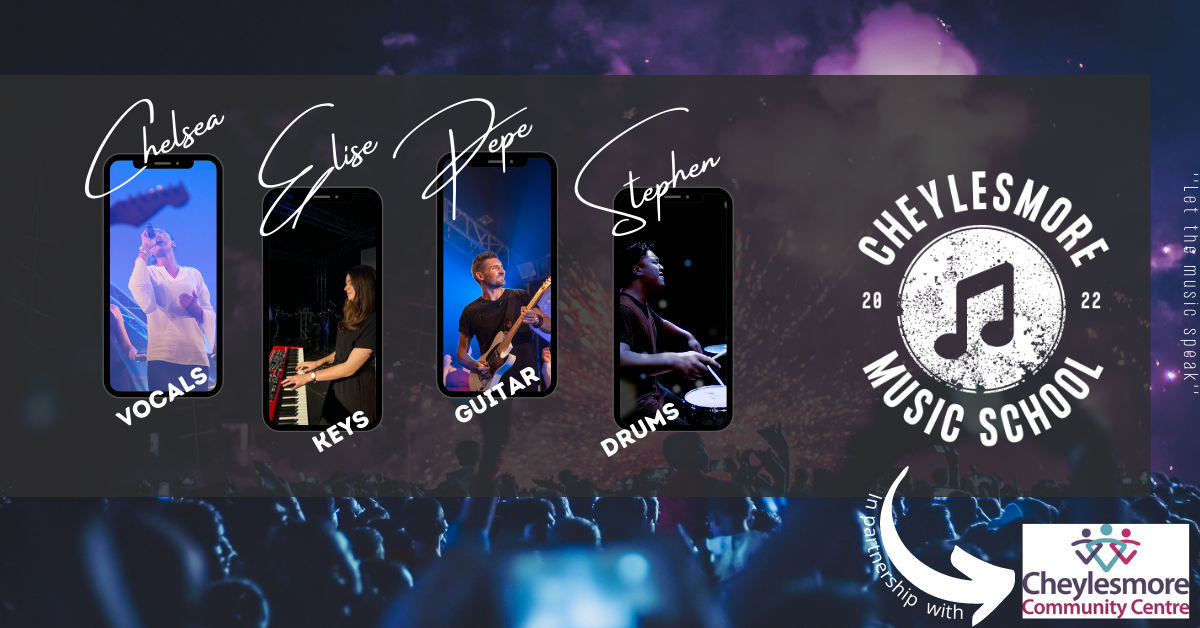 Cheylesmore Music School
Youth projects are under development and one part of that is Cheylesmore Music School. Why you ask? Well, did you know introducing music education benefits both your child's development and academic success? The benefits are eye-opening, here are a few:
Improve brain power and memory functions
Developing discipline, creativity and patience
Improving math, listening and language skills
Music education is highly beneficial and should be an integral part of every youngsters and students' lives, whether inside or outside of school. For more info contact stephen@cheylesmorecentre.co.uk.
MAKE A DONATION
When you donate, you lay the groundwork for a community that will do great things.
With every donation, you invest in Cheylesmore.